Modification to Distribution of Ashes for Ash Wednesday
Today, after Holy Mass, I heard that for Ash Wednesday when we receive the ashes, there will be no Sign of the Cross placed on our foreheads, but just a sprinkle of ashes on each person's head, without the priest repeating the phrase for each individual, 'Remember that you are dust and unto dust, you shall return.' That really hit me deep in my heart.
Shocked and saddened, I said to the people I was standing with, "I've never, never experienced something like this in my life. Every day something new comes out."
As soon as I walked into the Chapel to pray, immediately our Lord Jesus spoke to me and said, "Kneel and do reparation for the changes they keep making which offend Me so gravely."
"Why do they keep changing things? They are the ones who ruin my churches," He said.
Our Lord taught me, the Sign of the Cross is so important to receive because He died on the Cross for our Salvation. The Sign of the Cross is important, even for people who are not baptised or do not have much faith, even for people on Ash Wednesday. When they receive the Sign of the Cross on their forehead, if something was to happen to them, they are safe, because they have the Sign of the Cross.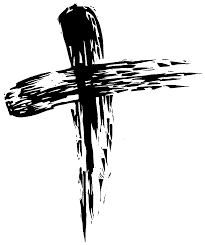 The Sign of the Cross is Victory, and it is for the Salvation of Souls. And what are they doing now? They are trying to dismiss the Cross.
Sprinkling some ashes on the top of their heads, that won't save them. The Cross is so powerful! These changes to the Distribution of Ashes offend God tremendously. People already offend Him in the Holy Eucharist which they receive unrepentantly. Each time I go to church, our Lord asks me to do reparation because the priests do not speak about repentance.
Our Lord is not happy at all with the changes for Ash Wednesday. He wants that we carry on the tradition of receiving the Ashes the way it was until now.
Whenever our Lord is gravely offended, He asks me to make reparation, so I pray the Fatima Prayer of Reparation:
Oh Most Holy Trinity
Father, Son and, Holy Spirit, +
I adore Thee profoundly.
I offer Thee the most precious Body, Blood, Soul, and Divinity
Of Jesus Christ, present in all the tabernacles throughout the world,
in reparation for the sins committed,
for the outrages, sacrileges and indifferences which
gravely offend Him. By the infinite merits of the Sacred Heart of Jesus
and the Immaculate Heart of Mary
Have Mercy on all poor sinners.
Amen.